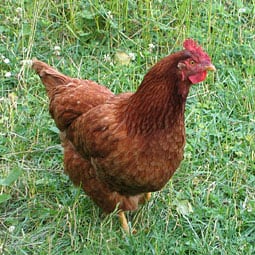 Mid – February 2012 Edition
"Every gardener knows that under the cloak of winter lies a miracle … a seed waiting to sprout, a bulb opening to the light, a bud straining to unfurl. And the anticipation nurtures our dream."
~Barbara Winkler
Hello Subscriber!
Welcome to the Catalog Highlights for February. Hello to all of our new subscribers! If you don't already know, you can read the previous Newsletters on our website at the link.
You are invited to our Facebook page, where we hope you will join us in some conversations about gardening! We use FaceBook to do short updates and provide news that won't fit elsewhere, and to keep up to date.
The Seed Starting series is in process, with the next installments due in the March Newsletter, so stay tuned for those. The previous articles and videos are available on our Online Tools for you to review and get ready for seed starting. We have just gotten the early batches of tomatoes and peppers started, you'll see them in the next series of videos!
Several of you have sent in some absolutely wonderful comments on how you like the Newsletters that we put out. Thank all of you so much! It takes a lot of work to write and edit each issue, but we feel that it is worth it to provide quality information to help you be successful in your gardening efforts.
You have helped us grow by your patronage, support and encouraging comments. Help us grow by passing our information along to your friends, neighbors, relatives or social groups that are interested in great heirloom seeds and useful gardening information. Thank you so much!
Let's see what's new!
---
New Varieties Just In!
We have just gotten in a couple of varieties that we weren't sure would arrive. They are up on the website and we're busy getting them packed. The King of the Garden Lima Bean is a new addition from customer requests for a great tasting and producing Lima bean that is a pole bean, which is ideal for the smaller garden or for container gardening.
The Cascadia Sugar Snap Pea is an old favorite that has been with us for years but has been late to arrive this year. People love the short vines and prolific production of peas. Many of our customers describe this as "covered in peas" once it kicks into high gear. Now is a great time in many parts of the country to get them started, as peas like a cooler soil for sprouting.
---
Heirloom Gardening for Backyard Chickens
Backyard chickens are becoming very popular among home gardeners, as they complement the garden in several ways- light tilling, bug control and fertilizer, not to mention some really tasty eggs! We've talked with a number of our customers who wanted to add some fresh greens to the mix of commercial grains. Some folks wanted to minimize the amount of store bought grain they fed, and others wanted to increase the nutrition and health of their flock.
All of this can be done in home gardens of almost any scale. If you have room to keep chickens and have a garden, you have room to grow some really tasty greens and grains that will give you and your girls a treat. Read "Heirloom Gardening for Backyard Chickens" for the whole story.
We have created a new department to make it easy to locate all of the varieties that are talked about in the article – Backyard Chickens. We are working on a collection that will get the backyard chicken gardener started with the most nutritious and easy to grow varieties.
Give it a read and let us know your thoughts!
---
Our Top 10 Best Sellers
Every year we are intrigued to see what seeds will be the top sellers and the most popular out of our 600 different varieties. Each year we are surprised to see what is at the top, and this year is no exception. When we did this list last year, we got a number of great comments from folks who were just as interested as we were to see what was the most popular. Here is the Top 10 Best Sellers so far this year-
There you have it, several tomatoes which are no real surprise along with some unexpected vegetables on the top selling list. It is very encouraging to see the diversity of veggies that are popular, as it speaks of the broadening tastes and experiences of our home gardeners.
Please let us know- what are your favorites?
---
Our customers are friends that we have not yet met, as you share our interest and passion for growing incredibly delicious foods, preserving heirloom seed traditions and biological diversity for the future through our own home gardens. Sharing this is possibly the most important work, as it helps all of us make a definite, positive impact in our lives and in those that we share.
Thanks for your time this edition, we hope you have enjoyed it. Please let us know your thoughts and suggestions, as we are always working to improve.
Stephen and Cindy Scott
Terroir Seeds | Underwood Gardens
http://www.underwoodgardens.com/wp-content/uploads/2012/02/Chicken-photo.jpg
255
255
Stephen Scott
http://www.underwoodgardens.com/wp-content/uploads/2017/01/Terroir-Seedsheader12_29_15.jpg
Stephen Scott
2012-02-21 19:01:04
2016-01-04 15:48:52
Newsletter: February 2012 Catalog Highlights